Membership Across the Globe
Extraordinary deals at Club Holizone on flights, hotels, holiday packages all over the globe.
Luxurious Family Holidays
Outstanding discounts on national and international flights
Cheapest Membership
Luxury hotels at affordable prices as compared to other leading hotels.
Customer Experience
With club holizone, experience new adventures every day, travel to 100+ countries worldwide.
CLUB HOLIZONE PREMIUM PROPERTIES
BEST WESTERN ASHOK, MATHURA
FORTUNE INN RIVIERA, JAMMU
FORTUNE JP PALACE, MYSORE
FORTUNE PARK, HARIDWAR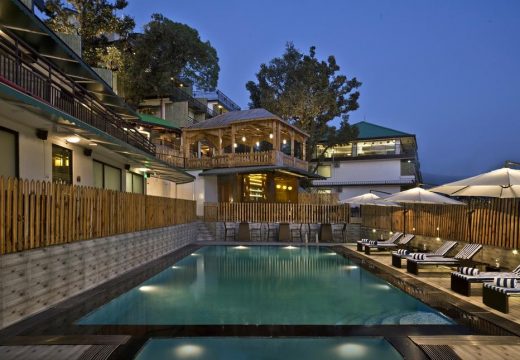 FORTUNE PARK MOKSHA, MCLEOD GANJ
FORTUNE RESORT HEEVAN, SRINAGAR
FORTUNE SELECT FOREST HILL, KASAULI
FORTUNE SELECT GRAND RIDGE, TIRUPATI
RADISSON BLU, AGRA
RAMADA, ALLEPPEY
RAMADA, KHAJURAHO
SAIRAFORT SAROVAR PORTICO, JAISALMER
THE LAGOONA RESORT, LONAVALA
WELCOME HERITAGE, JODHPUR
HERITAGE WINDSOR LODGE, RANIKHET
ABOUT HOLIZONE CLUB & RESORT INDIA PVT. LTD.
Beginning in 2003 ,after a careful evaluation of vacation ownership industry HOLIZONE CLUB & RESORT INDIA PVT.LTD with Brand name Club Holizone(Club Hozo) have constantly been recognized as industry leader for our commitment to continuing to enhance the overall vacation ownership experience for our members.The philosophy that inspired the company from its inception still drives it today : delivering unforgettable experiences that make vacation dreams come true. It also goes with our tagline i.e
" Holiday Ho Jaye ".
We visited Roar with a mind to relax to our heart's content and this place is fully equipped to take away all your stress and make you feel at ease. The location, service and ambiance makes you fall in love with it. This surely is the best place to visit in groups or just as a couple.
This was our first visit in this Property and we booked this Resort to celebrate my first marriage anniversary. I am highly impressed with the management how they go extra mile to complete their guest request. We will definitely come back to stay here. Thanks Team Club HoliZone. We will always remember our stay.
I visited mussiorie and stayed at Amara the high walls. I really enjoyed the service of staff. Very nice and enjoyable stay. Without any discomfort we stayed for 3 nights. I recommend to go in summer time. Nice weather and peaceful environment "Thanks Club Holizone for Membershi"p.
Beautiful Fort in tonk Rajasthan. Staff is very cooperative and helping. Love the environment of the room. Cleanliness is a very good and complete heritage experience. Superb interior and attractive beauty in the core of Rajasthan village.Thank you for making our holiday memorable.